Menopause Cafe Worcester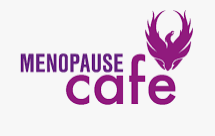 Thursday, 16 February 2023

7:30pm - 9:00pm

The Granary
About
A Menopause Cafe is a discussion with no preset agenda, where the topics are chosen by the participants on the day.

Menopause Cafe Principles
We meet with no intention of leading participants to any conclusion, product or course of action.
We are open to all, regardless of gender or age
We meet as an open, respectful and confidential space where people can express their views safely.
We meet on a not for profit basis.
We meet alongside refreshing drinks and nourishing food – and cake!
Location
The Granary St Martins Quarter, Worcester WR1 2DA